George Karabelas
George Karabelas, a visionary entrepreneur and technology enthusiast, invites you to embark on a journey of innovation and heart in the world of business and technology.
"The wealth required by nature is limited and is easy to procure; but the wealth required by vain ideals extends to infinity."
— Epicurus
Born on October 10, 1979, in Reno, Nevada, George was nurtured by his hardworking parents, Pete and Angeliki, who instilled in him the values of dedication, determination, and the love of knowledge. Growing up, George's fascination with the cosmos and the mysteries of space fueled his imagination, instilling a sense of wonder that continues to inspire his work today.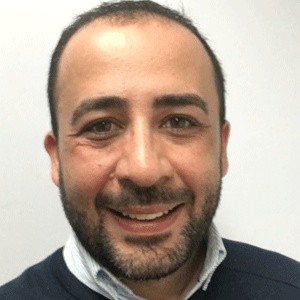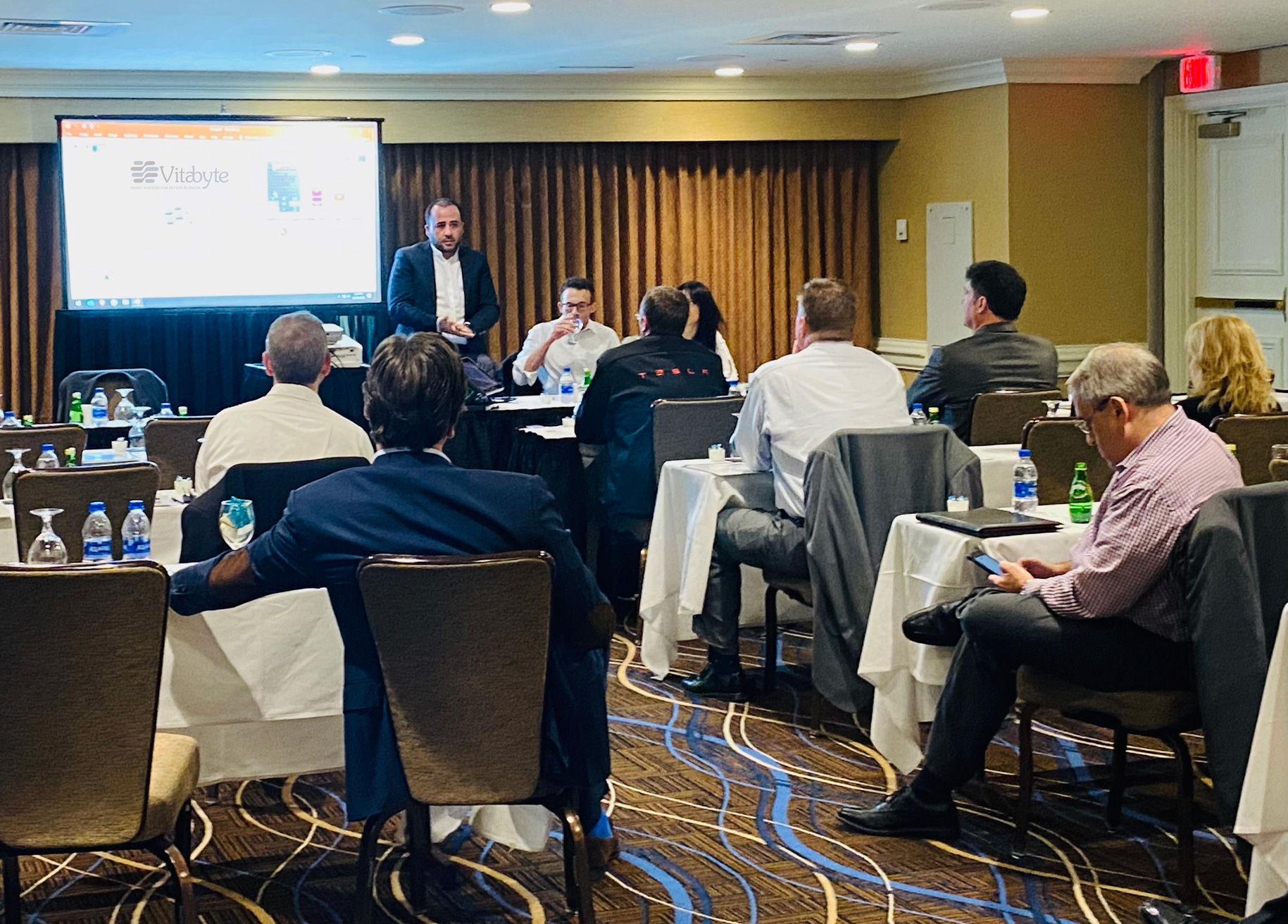 From a young age, George was drawn to the enchanting world of computers, with a particular infatuation for IBM during the technology renaissance of the 1980s. His journey began when he acquired his first computer, setting the stage for a lifelong passion for technology and innovation.
Remarkably, at the tender age of nine, George embarked on his first programming adventure, crafting an analog clock using the Logo programming language—an extraordinary feat for someone so young. This early display of talent foreshadowed a future filled with groundbreaking achievements.
George's thirst for knowledge led him to Queens College, New York, in 1998, where he pursued a Bachelor of Science in Software Engineering with a Minor in Mathematics. Here, his dedication to excellence and insatiable curiosity flourished.
In 1999, George's life took a pivotal turn when he joined IBM at the age of 20, becoming the youngest employee in the company's ranks. As a field technician, he ventured into the heart of Wall Street, providing critical support to financial powerhouses such as Smith Barney and other brokerage firms.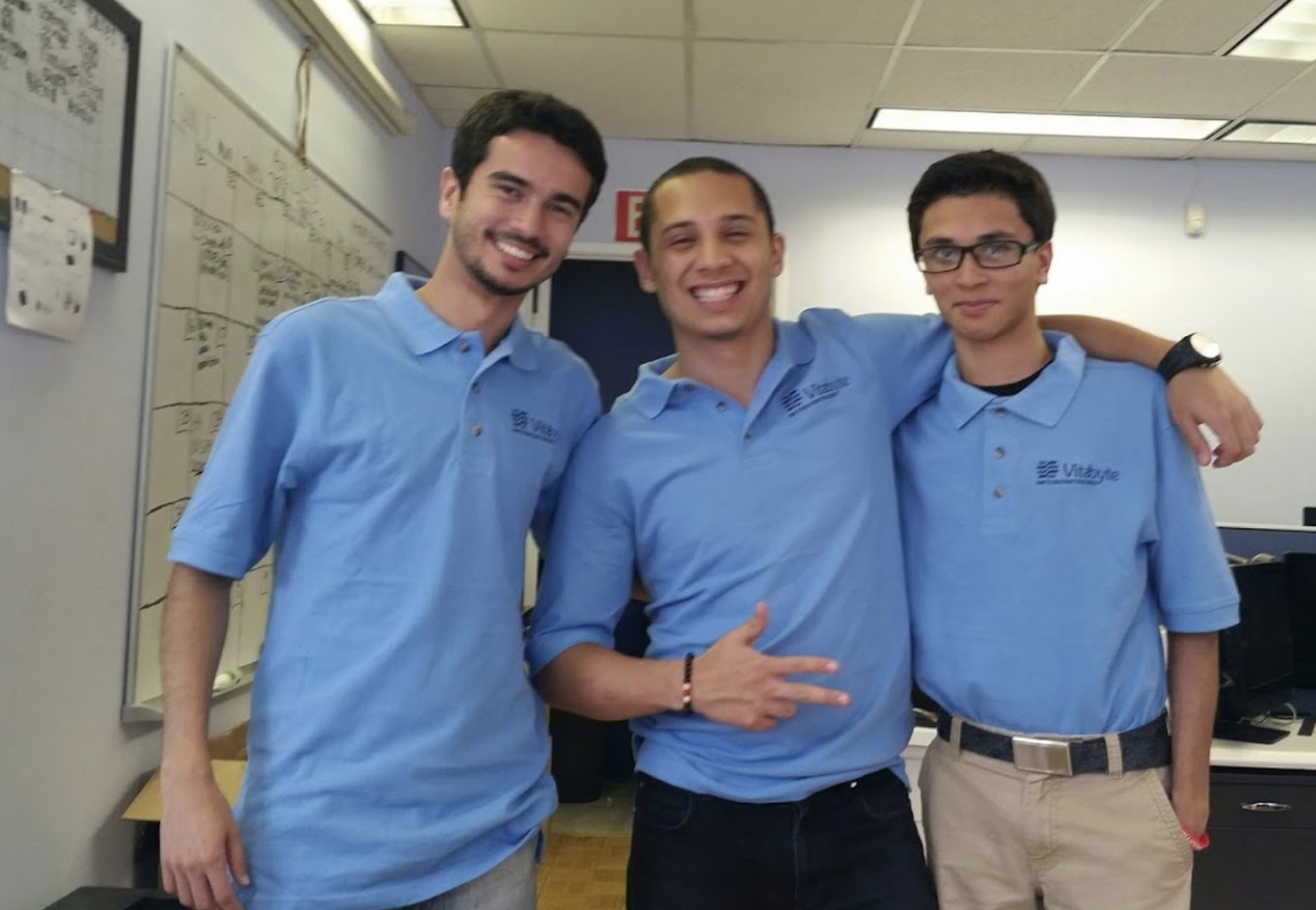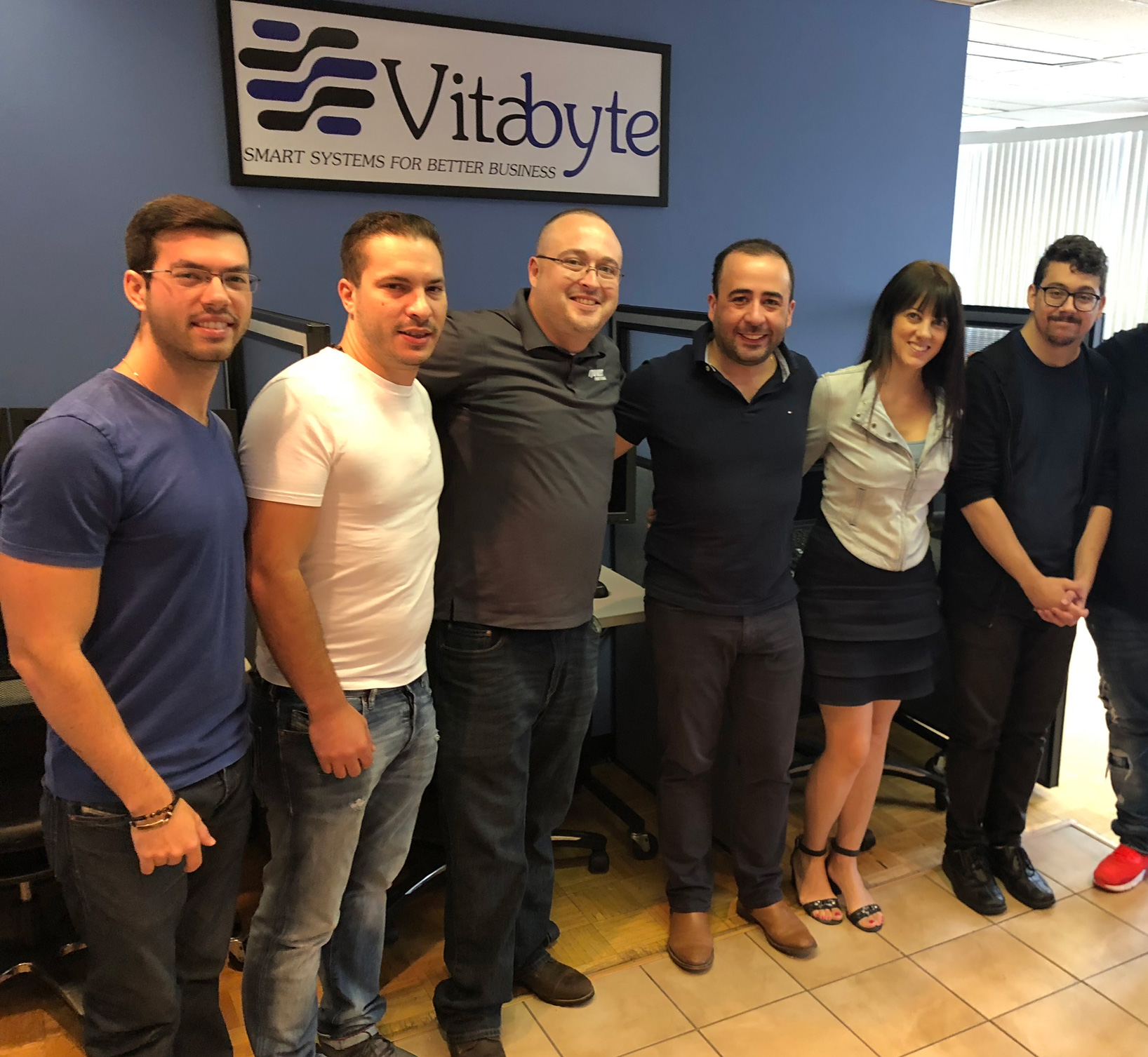 On September 11th, 2001, George found himself at Ground Zero during the tragic events of that fateful day. Amidst the chaos, he emerged as a survivor, a testament to his resilience and strength. IBM subsequently reassigned him to its retail division, where he continued to excel, serving esteemed clients like Banana Republic, Gap, and major supermarket chains.
In 2003, George faced a career crossroads as IBM underwent a significant transformation under the leadership of CEO Samuel J. Palmisano. This period of change led to his departure from IBM but marked the beginning of a new and transformative chapter in his life.
Determined to rise above adversity, George embarked on a fresh educational journey in 2003, enrolling at Pace University. He graduated in 2006 with a Master's of Science degree in Software Engineering, further enriching his expertise in the field.
In 2004, George's entrepreneurial spirit blossomed as he founded his first company, VITABYTE. With a focus on Restaurant Point of Sale (POS) systems, he charted a path of entrepreneurship characterized by hard work, unwavering commitment, and the absence of external investments. Today, VITABYTE boasts an impressive annual revenue of $5 million.
In 2006, George participated in a significant partnership, teaming up with fellow software engineering majors to collaborate with the Memorial Sloan Kettering Cancer Center Library. Graduate students from the Seidenberg School's Masters of Science in Software Design and Development program worked on a project to develop a relational database-driven digital library application. The project aimed to enhance the quantity and quality of the library's digital scientific and teaching resources, including non-textual materials such as audio-visual and composite content.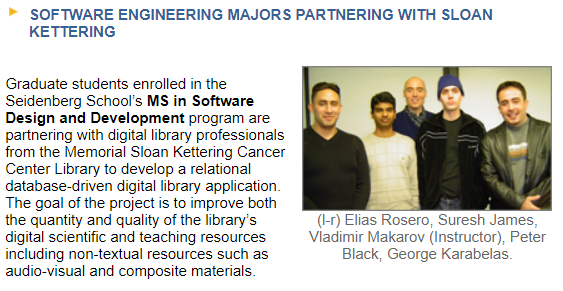 Published by Pace University 2006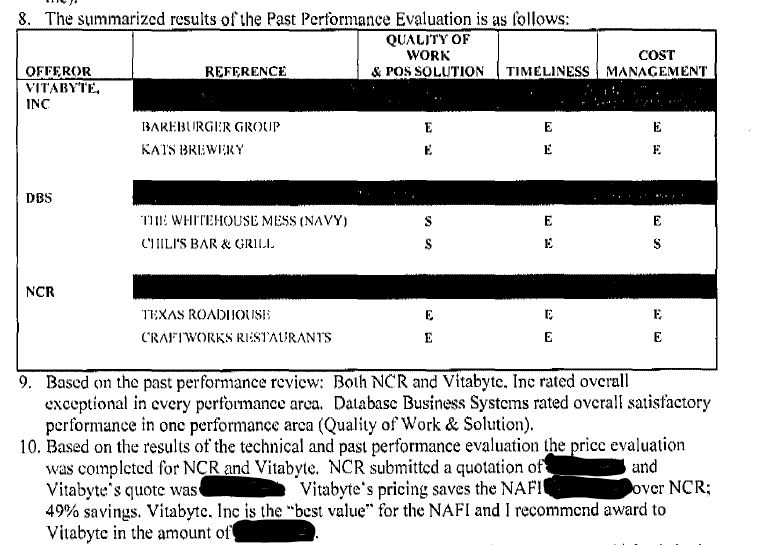 Air Force Executive Dining Facility (AFEDF) - Partial Internal Memo 2013
In 2013, George Karabelas achieved a significant milestone by securing a contract with the Pentagon Airforce Executive Dining Facility " NAFI", beating out NCR & DBS in the competitive bidding process. The evaluation was based on past performance, and both NCR and Vitabyte, Inc. received exceptional ratings in every performance area. In terms of pricing, Vitabyte's quote was chosen as the "best value."
But George's journey doesn't end here. Today, he leads VITAPAY, a cutting-edge payment processing company, and ZIPEAT, a thriving online food ordering platform. His vision and innovation have propelled these ventures to the forefront of their industries, backed by a dedicated team of support engineers, software developers, sales experts, and a forward-thinking CFO.
George Karabelas, as the CEO and President of these ventures, extends an invitation to potential investors who are not just seeking profits but also a chance to be part of something extraordinary. George's journey is a testament to what can be achieved with passion, innovation, and a commitment to making a meaningful impact on the world.
By investing in George's ventures, you're not just investing in businesses; you're investing in a vision, a journey, and a story that combines technological brilliance with a heart that beats for innovation, growth, and positive change.
Join George as he continues to break barriers, push the limits of technology, and inspire others to dream big and reach higher.
Together, we can build a brighter future filled with innovation and heart.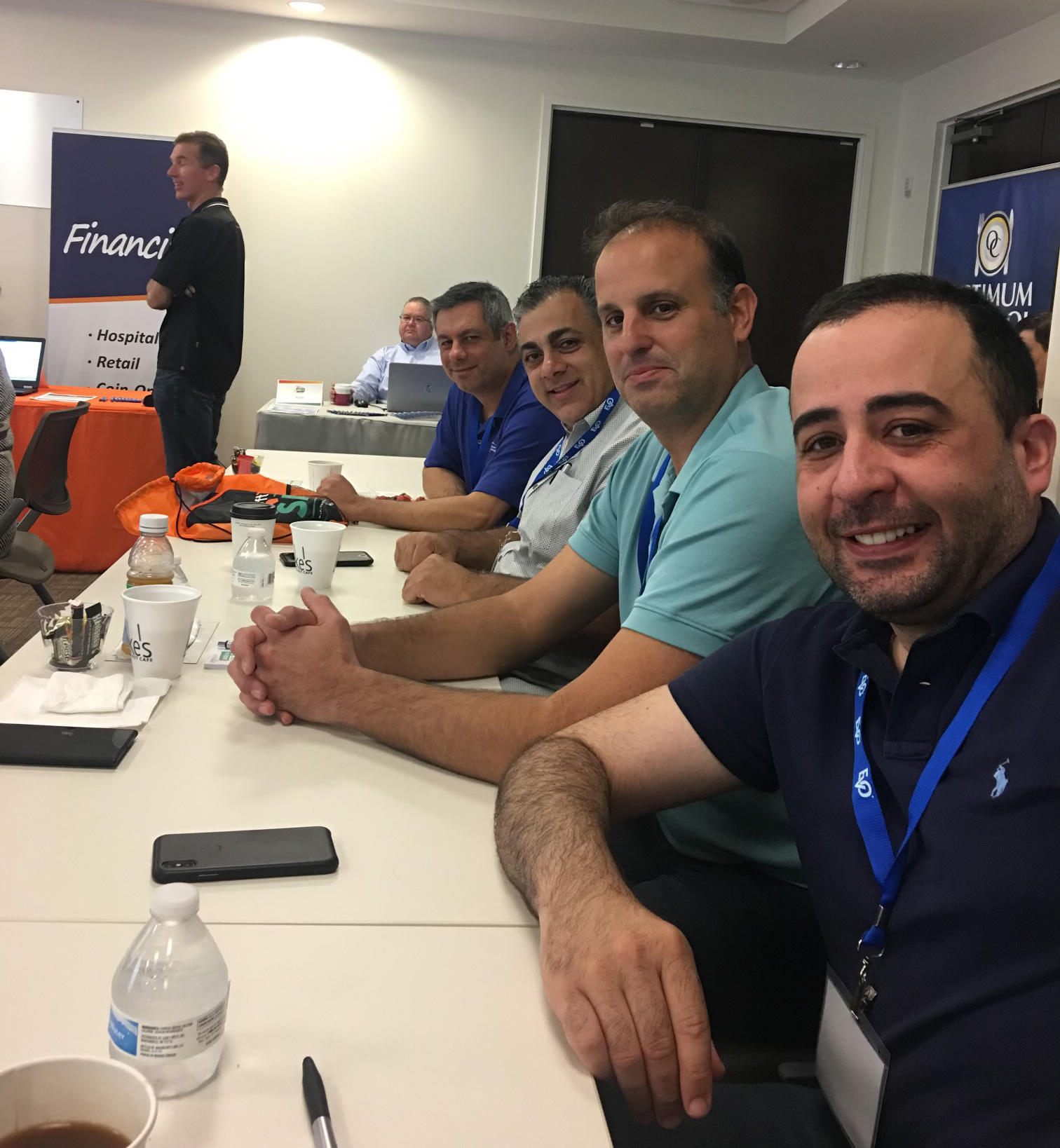 Want to know more?
Get in touch with Vitabyte today. We will respond to you quickly, accurately and enthusiastically.